How to Develop an App Content Strategy
While mobile apps have been developed to provide a vast array of interactive features for users, a common denominator amongst most apps is that they also deliver some form of content. Whether it is text-based, location-based, imagery or multimedia, content will form the "meat" that users consume while using your app. A focus on quality content ensures that your app investment continues to deliver value to users over time. Fresh, dynamic content brings users back to your app, but outdated content affects users' trust in the app. An app that offers inaccurate information will quickly lose its audience.

Whereas an app's interface and navigation must be programmed, most platforms include a content management system allowing app content to be easily modified. Take advantage of this system to routinely update content. This is often a part of app maintenance that slips through the cracks, but developing an app content strategy will help your team manage this important piece of your mobile project.

Based on the objectives of your app and target audience, determine what kind of content will be included in the initial launch, what new content will be added over time to engage audiences and what content will need to be updated incrementally to ensure accuracy. Depending on the type of app you're creating, such as a community guide, diversifying the content can help to engage a broad section of users. This could include business and event listings, multimedia content, news feeds, feature articles or push notifications.

Start brainstorming content ideas that will appeal to your audience, and take advantage of your expertise and available resources. Identify themes or series that will add value, engage users and fit into the structure of your app such as offering a rotating spotlight on local charities, a monthly letter from the mayor or publishing user submitted photos.

If your app includes lots of listings of businesses or events, consider curating them to create more cohesive experiences or collections for your users to explore. By linking them together with a theme, accompanying article or in a "listicle" format, you can essentially repackage and repurpose this content rather easily while also creating an interesting addition to your app. Some ideas include "Top 10 Family Events this Summer", "Gift Ideas for Everyone on Your Holiday List" (noting the different local retailers where you can purchase each item), "7 Veteran-Owned Businesses to Support in Our Community", "Eat Your Way Around the World at Our Favorite Ethnic Restaurants", "Thirsty Thursday Happy Hours", etc. This type of content includes some subjective editorial picks, so you may also want to invite users to submit their own suggestions or businesses/events that fit with the theme, which can encourage user interaction with the app. Create suggested itineraries such as for a 3-day romantic getaway or girls' weekend. Write seasonal articles such as helping users plan for their upcoming summer vacation or new year's resolutions.

Analyze what resources are available for generating content. This could include working with partners and sponsors that are already involved with the project, or creating new relationships that will help bolster your content offering. Access to video or photo archives, RSS feeds for news or events from various departments in your organization, and repurposing content from print or email newsletters are other options.

Once the app is published, use analytics to evaluate what content is drawing in users. What types of content are users accessing in the app? What are users searching for? Does your app already provide this content? If not, that may be a great opportunity for content expansion.

Possibly the most important part of your content strategy will be the nuts and bolts logistics that ensure content is entered and edited on a regular basis. Based on the topics and ideas that you've distilled up to this point, start pulling together an editorial calendar. How often will new content be uploaded? Lay out a plan and schedule for what content you'll be creating and adding throughout the year with built-in lead time. Depending on the type of content and available resources, weekly, monthly or seasonal updates may work best. In addition to adding new content, it is also important to audit older content from time to time to ensure accuracy. If your mobile platform includes a scheduling feature, make use of it to schedule content to un-publish on specific dates so that seasonal content isn't displaying off-season.

With an editorial calendar in hand, determine who will be responsible for creating, collecting and entering the different types of content into the CMS. This may be a communications, marketing or project manager. If content is being generated from several different departments, consider sending all of the content to a designated employee to enter into the system. This will help to maintain accuracy, quality control and increase accountability. Alternately, some platforms offer segregated CMS controls that enable multiple teams to enter and edit their own specific content which can ease the challenges of implementation.

Consider formalizing any related processes or guidelines that will help your content creation program run smoothly. These could relate to the internal approval process for original editorial content, options and budgets for procuring photos and multimedia, guidelines for file sizes and dimensions that will optimize their appearance and load time in the app, and policies for citing sources and photo credits.

Apps only hold on to users as long as they continue to engage and deliver value to them. Maintaining app content is a critical component to creating value and retaining your audience. As your app continues to evolve over time, revisit your content strategy periodically to see if it needs to be updated to reflect changes in your organization's capabilities and resources, or your audience's needs. Develop, implement and refine a comprehensive content strategy to help build your app's success. What types of content have you found most engaging for your audience? What challenges are your organization facing in terms of developing and maintaining content in your app? Let us know and we'll update our content accordingly!
Tags:Tips & Tools Strategy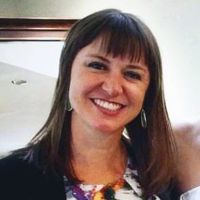 Sunny S
Sunny has been working in mobile and location-based technology since 2008, specializing in marketing, business development, and project management. She lives in Denver with her husband and kitten, where she enjoys outdoor adventures and craft brews.
---
Related Posts
---