App Store Optimization: How to Choose Keywords for the App Store
Wednesday, August 16, 2017
From choosing the right app name to determining effective keywords, app store optimization or "ASO" as it is sometimes called, helps to get your app found and downloaded. When you consider that 65% of app downloads come directly from searches in the App Store, ASO shouldn't be relegated in importance with last minute decision making in the app development process.
Keywords are what a potential user will type into the App Store search box to find your app. They are submitted to the App Store for iOS apps (keywords are not used in the Google Play store). This post explores the strategy behind choosing effective keywords for your iPhone and iPad apps. For guidance on choosing an effective app name, please visit our previous post: How To Name Your App.
Choosing effective keywords is part science, part art.
To start with, Apple has a few guidelines to follow:
You have 100 characters total to use for your keywords.

All keywords must be separated with a comma (but do not include any spaces).

Commas will count against your 100 character total so keep this in mind.

Your app name and company name are already searchable, so there is no need to include them in your keywords.

If your app is free, the word "free" will automatically be searchable as well.

Use single words, not phrases.

Searches for keyword combinations will return your app. For example, to add the phrase "Tampa Bay" to your keywords, enter this as "Tampa,Bay".

Don't repeat any keywords.

Use the singular version of words instead of the plural version.

If your app has an unusual name, either spelling or spacing, take that into account when choosing your keywords. For example, for an app named "Times2Go", users may search for "Times to Go" or "Times 2 Go". So you would want to include the keywords "times,to,go,2" so users will find your app if they search any combination of those words and numbers (or if they include spaces in their search).

Your keywords must be relevant to your app; don't use the names of competing apps or brands that you do not have rights to use.

With these tips in mind, start brainstorming potential keywords. What would you type into the search bar if you were looking for an app similar to yours? Are there synonyms, abbreviations or acronyms that make sense to include? When coming up with a list of keywords, relevance is the most important consideration. Keywords should describe the main purpose or functionality of your app. There are some online tools that you can use to get ideas for keywords such as Google AdWords Keyword Planner or App Rank Corner.
Now that you've got a good working list of possible keywords, then it's time to distill it down to get your final 100-character list that will be submitted to the App Store. The goal is to find a good balance between words that get good traffic (people search for them) and words that you can rank highly with (those that don't have a ton of competition in the App Store). Turn to the App Store to do some research; what comes up when you search for these terms? What does your competition for that word look like? Generally you'll want to steer clear of words that are overly popular or generic such as "entertainment", "shopping" or "restaurant". Try to stick to words that are unique to your app content or area.
Once you've determined your keywords list, work on incorporating them naturally into the text of your app description. Since a separate keyword list is not submitted to the Google Play app store, an app description that includes these words will also be useful for your Android app submission. If your mobile developer provides you with a project manager to assist you, it's always a good idea to utilize their expertise to see if they have any feedback or other suggestions on your app store text elements and graphics.
Once your app is submitted to the App Store, this information cannot be changed until an app revision is submitted in the future. Post-app launch, monitoring and updating your keywords based on your rankings in search results should be an ongoing process. Keep an eye on how your app is ranking for various keywords and adjust it in the future as needed when your app is updated. If your app is not coming up at all in search results for a specific keyword, consider replacing it with something that will yield better results. It may seem like an afterthought when it comes to the overall picture of app development, but spend some quality time on researching your app keywords now as it will make all the difference in how easy (or not) it is to find your app in the App Store.
Tags:Tips & Tools Inspiration Strategy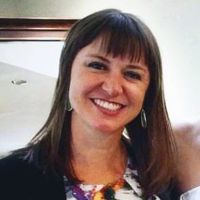 Sunny S
Sunny has been working in mobile and location-based technology since 2008, specializing in marketing, business development, and project management. She lives in Denver with her husband and kitten, where she enjoys outdoor adventures and craft brews.
---
Related Posts
---