Tuesday, November 15, 2016
Engaging Your App Audience through the Holidays
The winter holidays are a great opportunity to update your app with new content, graphics and features to keep your audience engaged. Keeping your app content fresh is crucial to staying relevant to users and drawing them back into the app in the future. There are multiple ways to use your app to engage your audience this winter.
Events - Holiday event listings are one of the easiest and yet most useful ways to update content. Craft markets, parades, theatrical productions and other community events abound this time of year. Use your app to deliver all of the details, complete with dates and times, directions to the locations, social media links to enable sharing and media to entice your audience.
Seasonal Businesses - Some local business locations may only be open during this time of year such as Christmas tree lots or fireworks stands. Oftentimes these businesses' details aren't centrally listed anywhere, but your app can be the source of information to help your users find the way to these fun seasonal businesses. Additionally, many retail locations have extended hours leading up to the holidays. Update business hours in your location listings to help users make the most of extended shopping hours.
Volunteer Opportunities - Where would the holidays be without that giving spirit? Utilizing your app to deliver information about volunteer opportunities and needs in the community is a great way to encourage user interaction with the app and give back this holiday season.
Interactive Features - If your app is equipped with push notifications, contests, voting or photo submission features, the holidays are a great time to use them! Engage your app users by running a holiday sweepstakes with prizes from local businesses. Encourage users to submit photos of christmas lights or vote for their favorite family tradition. Push out information about road closures or special holiday hours. Utilize the built-in features of your app but with a holiday spin.
The holidays are fast approaching, so plan now for how you're going to incorporate new content or utilize interactive features to engage your users and share the holiday spirit.
Tags:Strategy Tips & Tools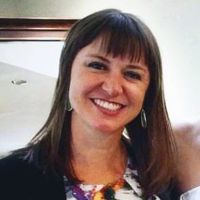 Sunny S
Sunny has been working in mobile and location-based technology since 2008, specializing in marketing, business development, and project management. She lives in Denver with her husband and kitten, where she enjoys outdoor adventures and craft brews.
---
Related Posts
---