In-App Contests Can Increase App Engagement and ROI
There are many ways to increase user engagement and encourage repeat app usage such as adding polls and regularly replenishing your app with fresh content. In that same vein, hosting in-app "contests" is another great way to drive user retention and engagement.
We find that contests can offer a number of benefits including –
Encouraging app downloads & user retention

Driving traffic to your website, if the contest registration form is located there and linked to from the app

Encouraging sign-ups that result in continued marketing opportunities

Offering an effective way to coordinate different marketing activities that all work together in an integrated program – your app, website, email marketing, social media, other print/digital/broadcast marketing

Offering in-app advertisers ways to connect more deeply with app users

Let's explore some of these ideas in more detail.
Adding (and then advertising) contests can encourage app downloads, especially if the contest winnings are unique. Contests need not cost you a lot of money to develop either; work with local businesses to donate services or products that will spark interest from your app audience. We recommend updating contests on a monthly or quarterly basis with the end goal of driving repeat app usage. Including a registration form within the app will allow you to collect user information to enter them into a contest as well as to get sign-ups for future communications such as email lists and newsletters.
Contests can also be formatted more creatively to further encourage user engagement. A "passport" or "scavenger hunt" format can require users to "check-in" to visited locations. Consumers earn "stamps" from participating businesses/locations and once the required number is collected, the user is entered into the contest. This drives repeat usage of your app as well as promotes participating businesses. If you are selling in-app advertising to local businesses, this additional visibility and user engagement will be welcomed and attractive!
Tying contests in with special events is an effective way to partner with community organizations. The contest winner could receive tickets to the festival, or the winners of the in-app contest could be announced at the festival or event. This type of collaboration will help put more "marketing muscle" behind the contest and app, benefiting both parties.
Many of our clients have successfully used contests to drive user interest, downloads, retention and app revenue potential. If you are interested in learning more about app contests and seeing examples of this technique, register for a Bar-Z webinar and we can tailor it to this topic.
Originally posted July 23, 2014. Updated July 21, 2017
Tags:Inspiration Strategy Tips & Tools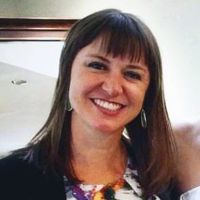 Sunny S
Sunny has been working in mobile and location-based technology since 2008, specializing in marketing, business development, and project management. She lives in Denver with her husband and kitten, where she enjoys outdoor adventures and craft brews.
---
Related Posts
---