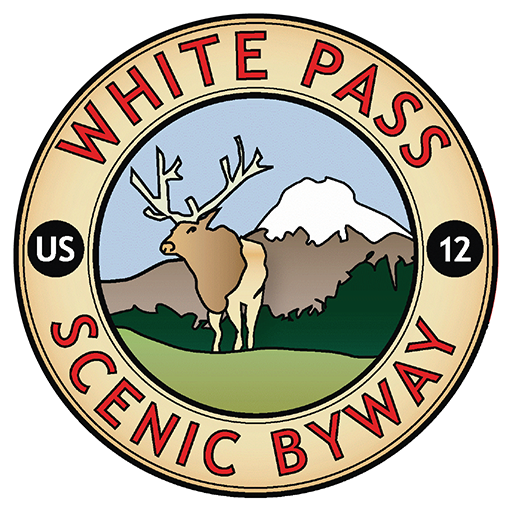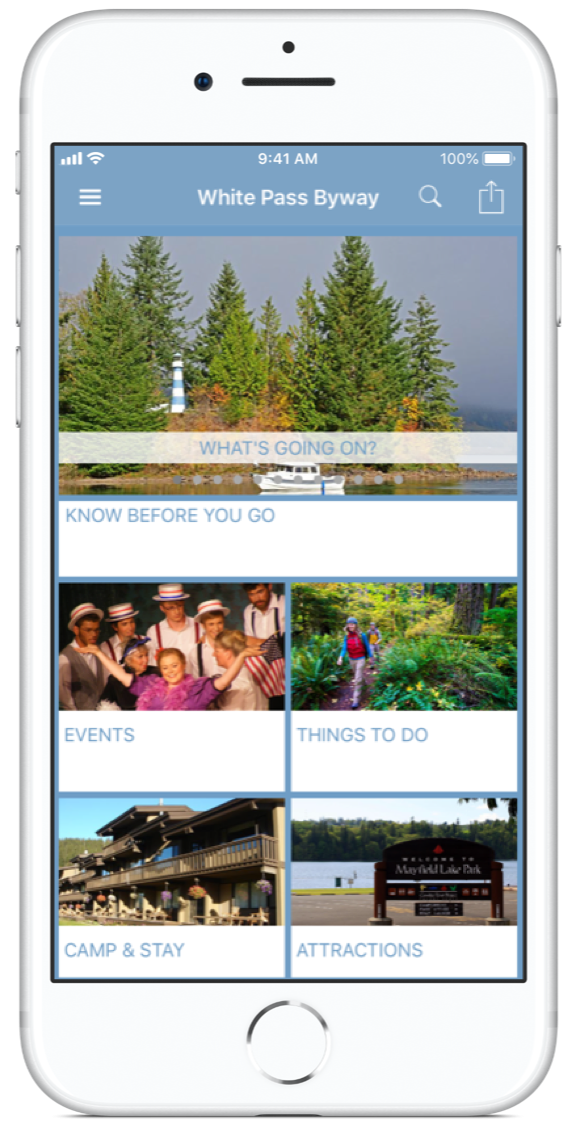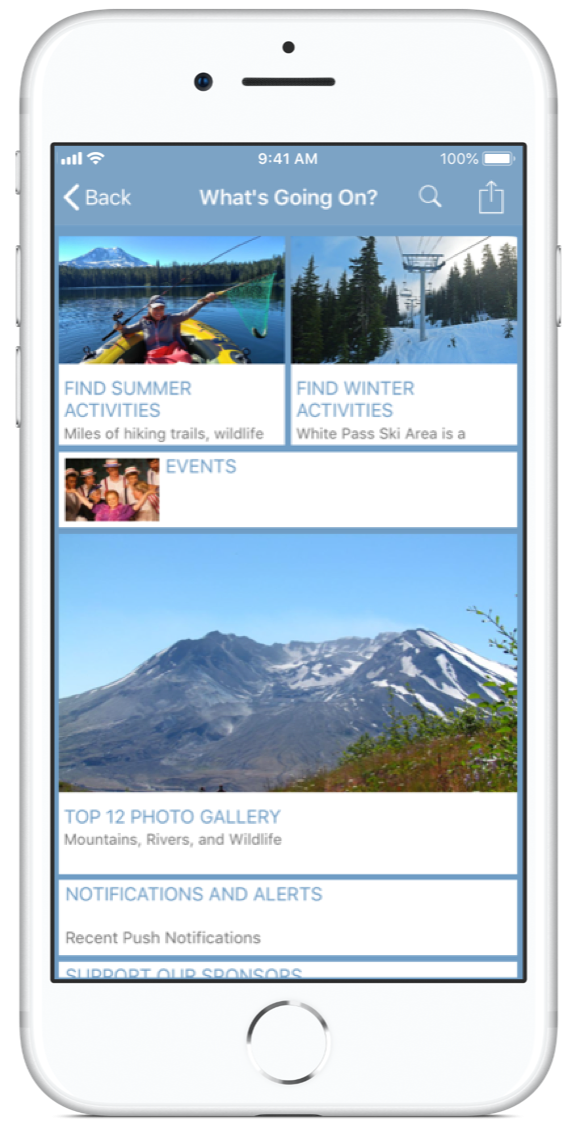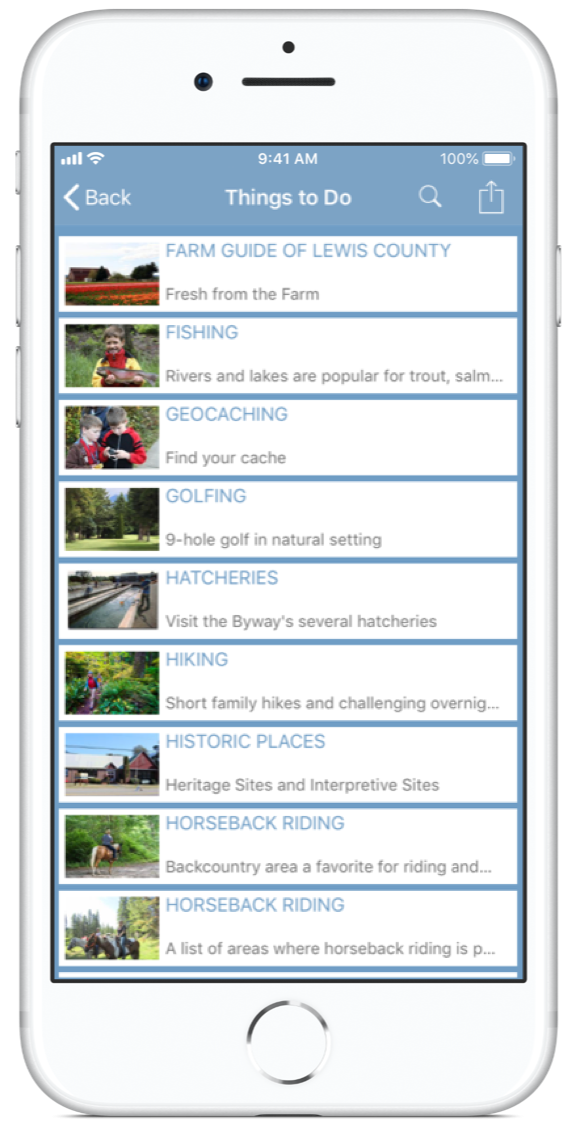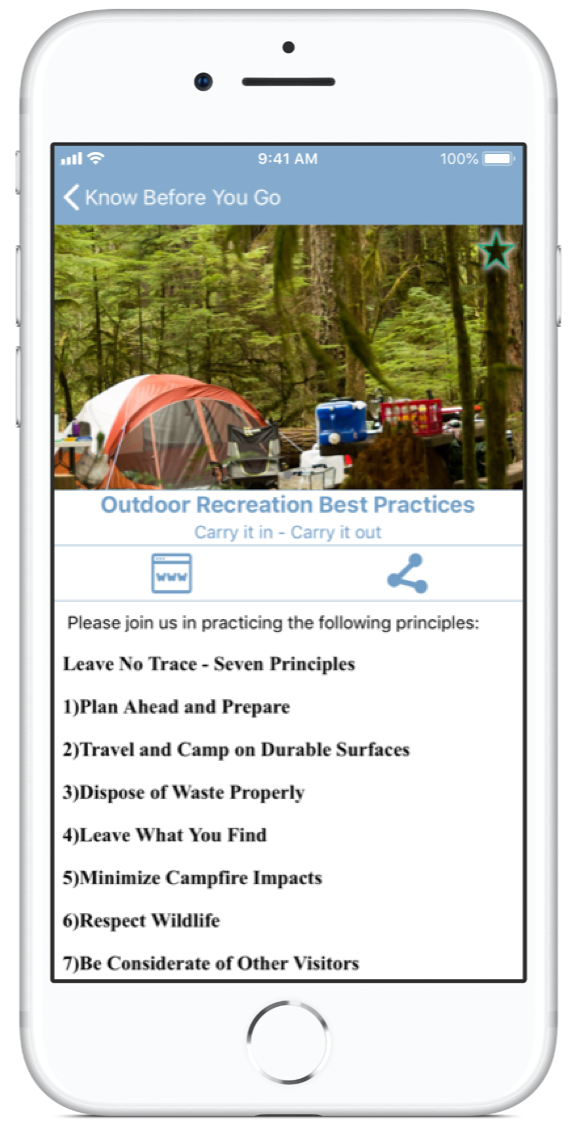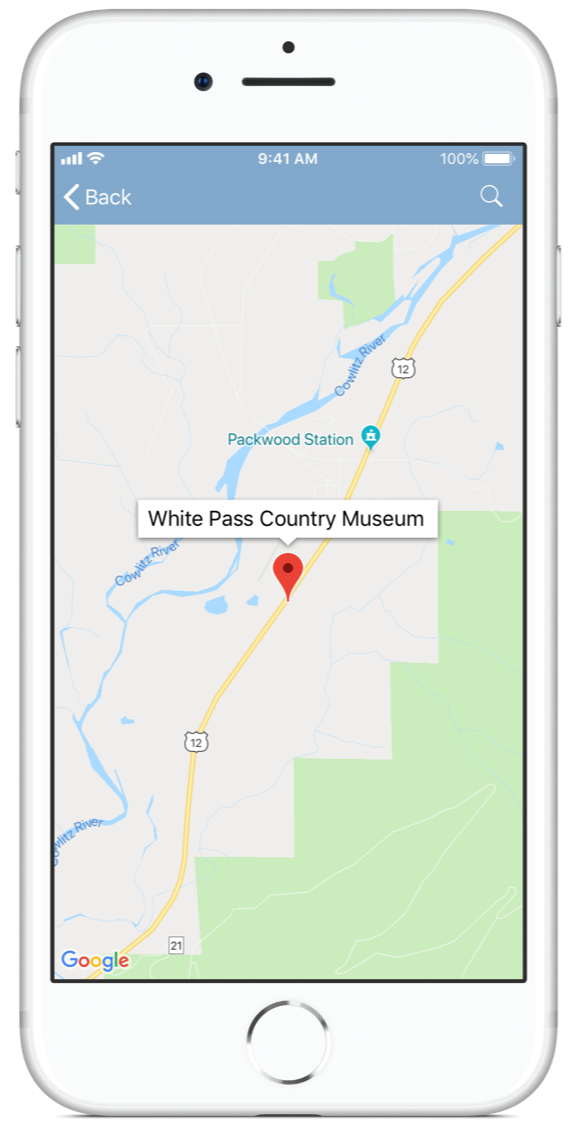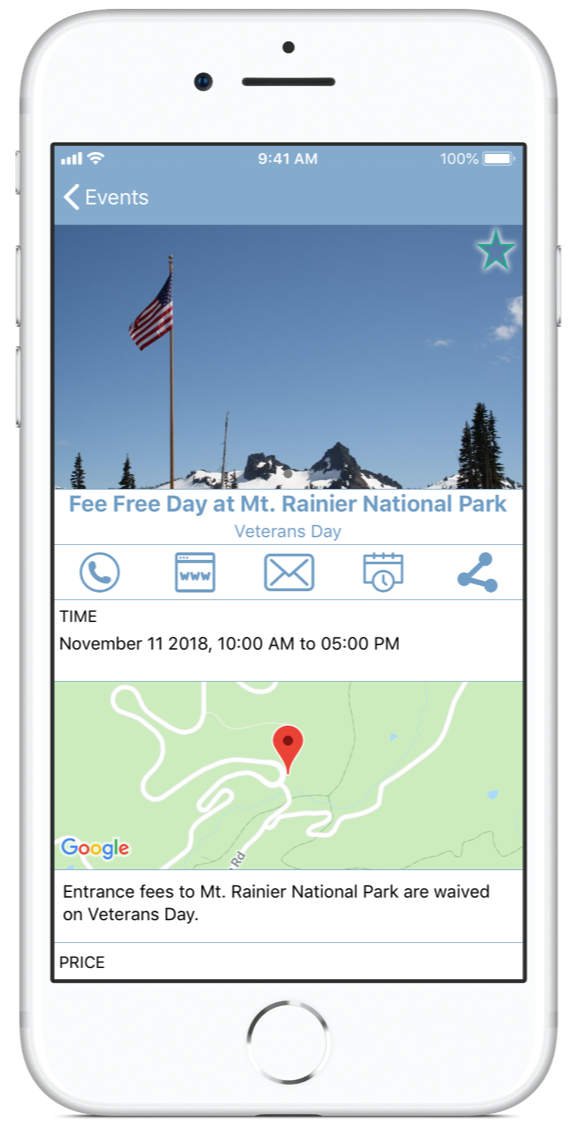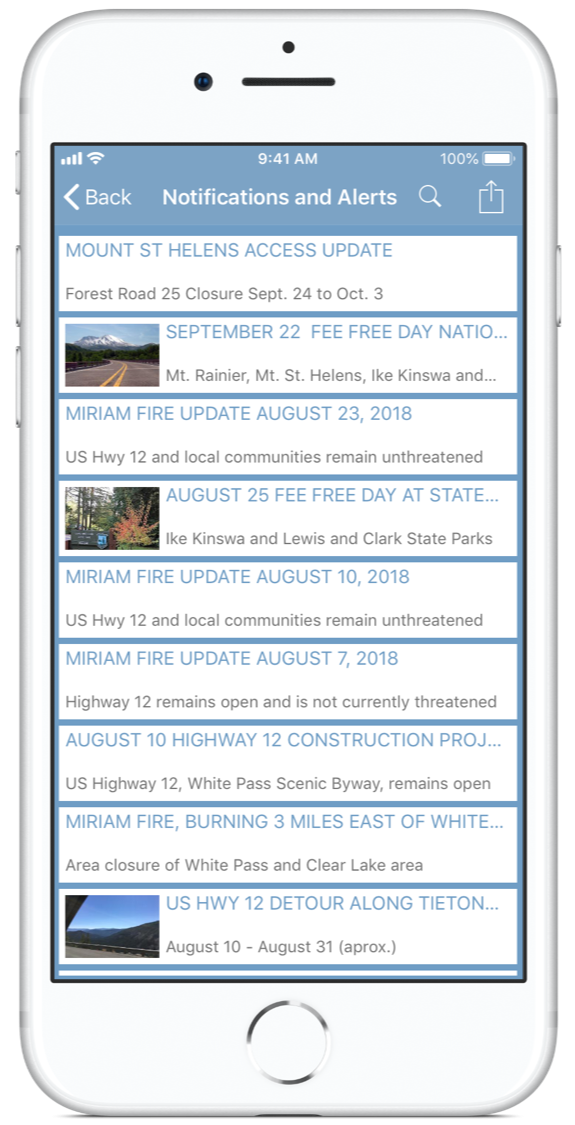 App Description
The White Pass Scenic Byway worked with zCivic to create their go-to guide for exploring one of America's Best Scenic Byways. Millions of visitors travel through Washington State's Volcano Country along the White Pass Scenic Byway, US Highway 12. Now, they can use the White Pass Scenic Byway app to enhance their journey.
The app offers helpful tools to help users create their own adventure with loop drive itineraries and lists of recreation possibilities. Boating, camping, hiking, geocaching, fishing, mountain climbing and more all await travelers and this mobile guide helps them find and make the most of their options.
Read personal trip reports to select a trifecta of mountain peaks. Travel to Mount Rainier National Park, Mount Saint Helens National Monument and Mount Adams backcountry.
Accommodation and lodging options are detailed from mountain cabins and family vacation rentals to campgrounds and RV parks.
A "Bookmark" feature allows app users to mark their favorite listings for quick access.
Turn by turn directions get users to the rural communities of Salkum, Mossyrock, Morton, Randle, Packwood and Naches. Just tap to add the local hotel, museum, and diner to your must see list.
Find your activity by season. Discover the Cascade Mountain's world class snowshoeing, skiing and Nordic skiing during the winter months. In summer, delight in the miles of hiking and biking options.
Get to know the area's thriving agricultural scene. On the west end of the Byway, see Christmas tree farms, blueberry and tulip fields and as you wind your way to the arid, eastern end of the Byway. Enjoy wine country and fruit stands with apples, cherries, apricots for sale.
Push notifications offer up-to-date weather and highway conditions on the byway and special events.
A registration form for a bi-monthly enewsletter lets users learn about specials and deals throughout the year.