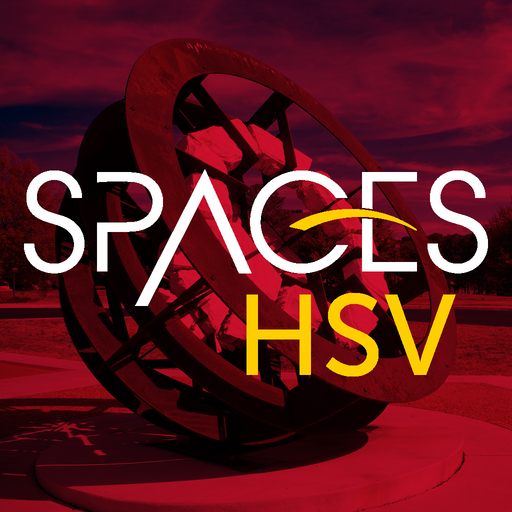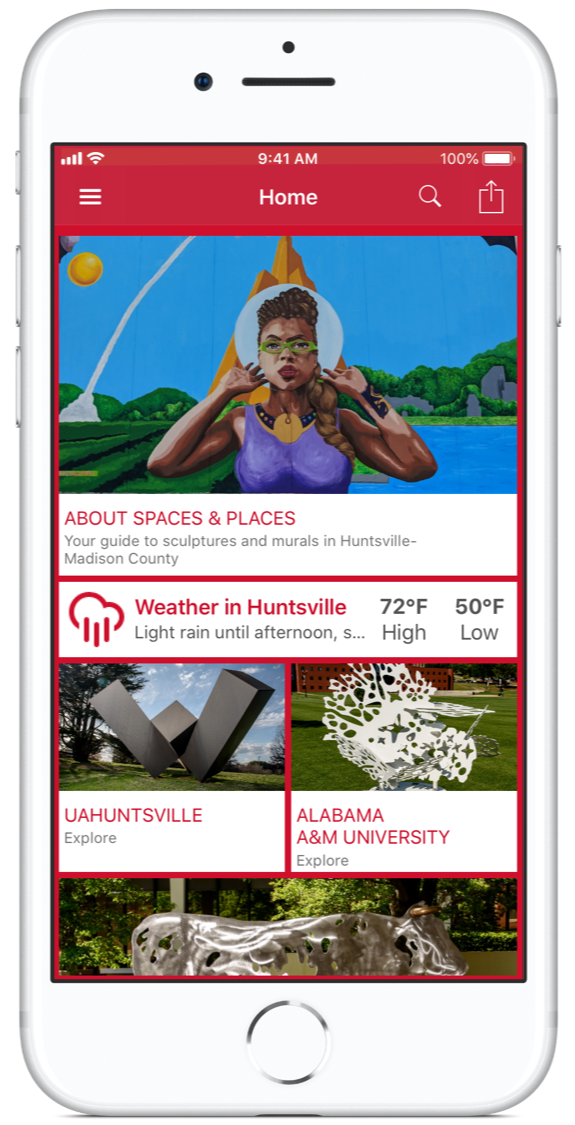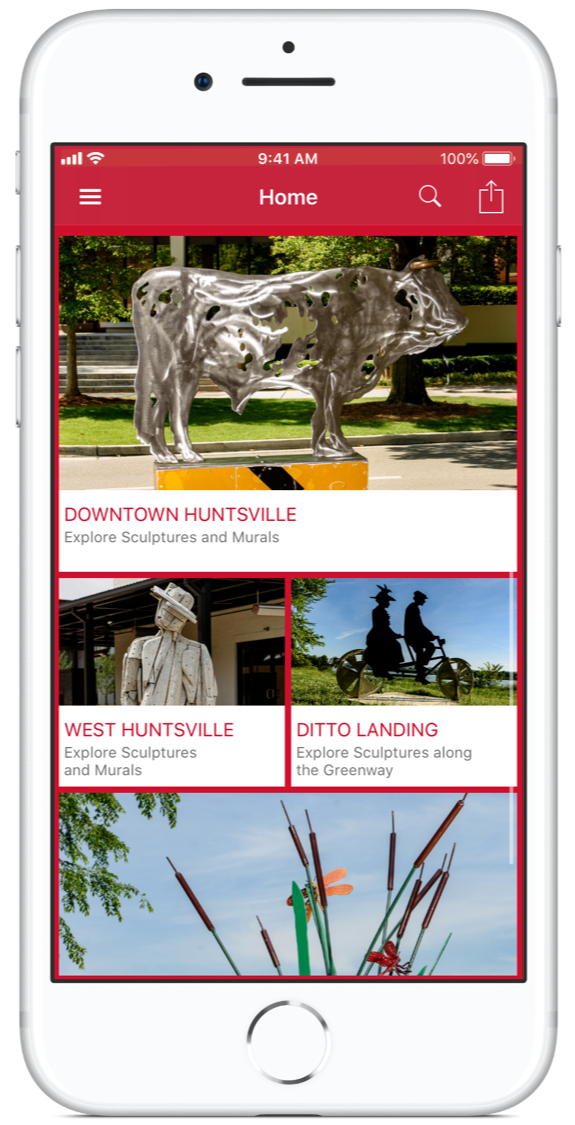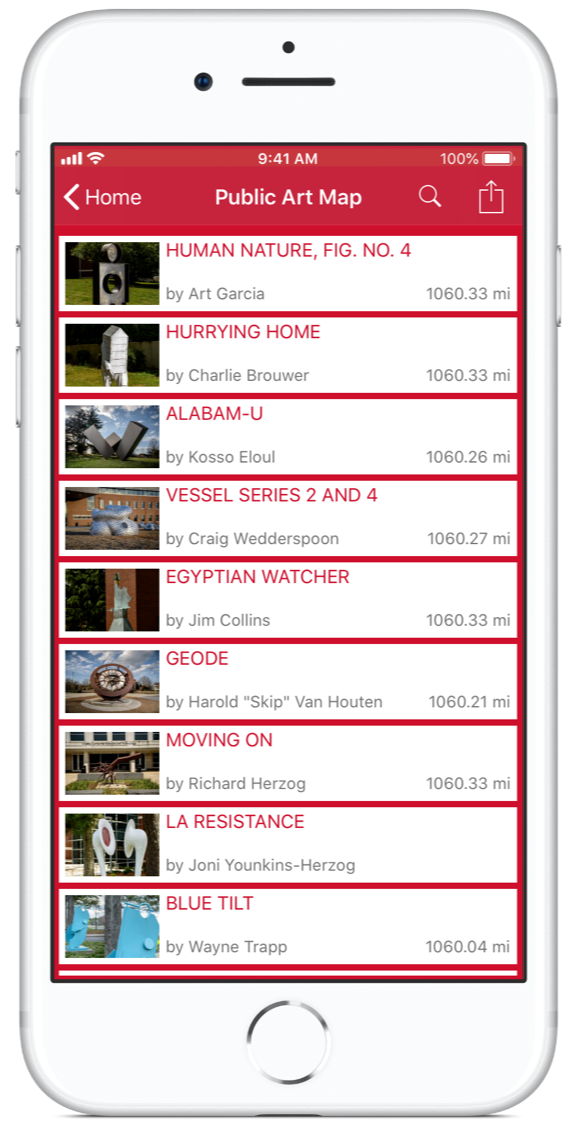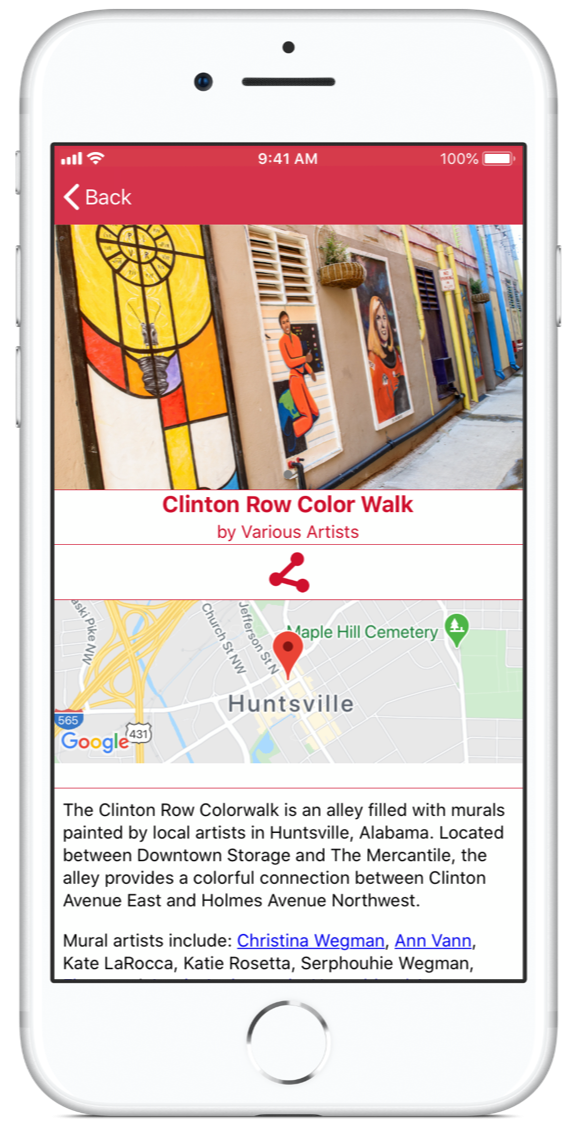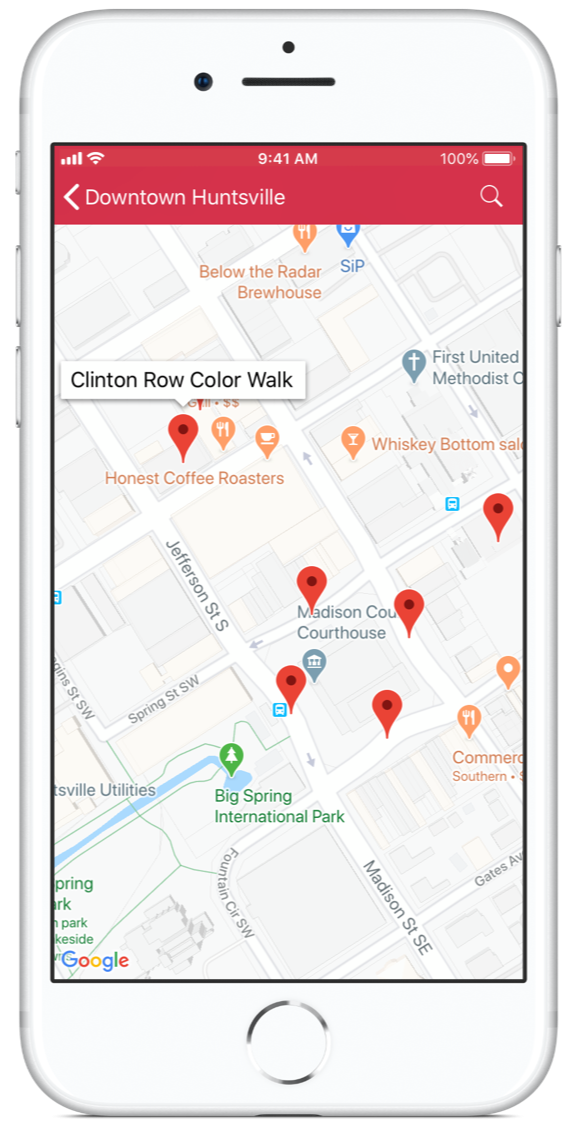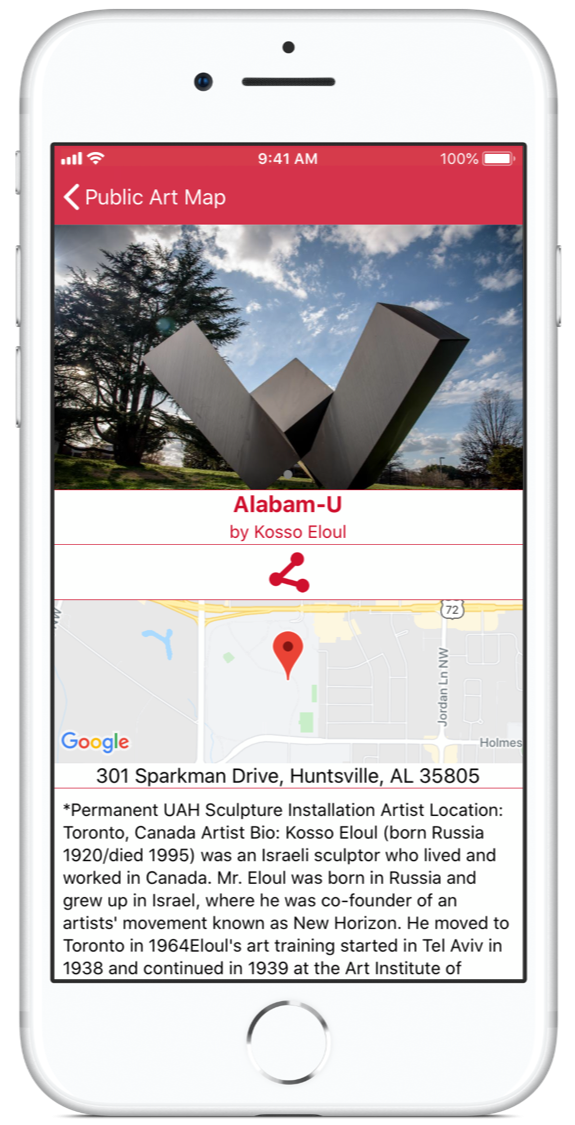 App Description
The SPACES Sculpture Trail app is the go-to guide for exploring sculptures on the SPACES Sculpture Trail and other public art throughout the Huntsville/Madison, Alabama area. The app allows users to search by artist name or location to unlock photos, artist statements and other information about the sculptures. The app includes a map with turn by turn directions to each artwork along the SPACES Sculpture Trail.

The SPACES Sculpture Trail is a collaborative project developed in 2010 by the Arts Council consisting of Arts Huntsville, Alabama A&M University, Huntsville Museum of Art, Lowe Mill ARTS & Entertainment and the University of Alabama at Huntsville (UAH). Originally designed as a biennial sculpture installation, the founding institutions welcomed Madison Arts Council to the second iteration of the project in 2012 and welcomed Ditto Landing for the 2016 iteration.
Designed to engage and enliven the Huntsville/Madison County community through a large-scale public art installation, the SPACES Sculpture Trail comes to life with the help of this mobile solution.