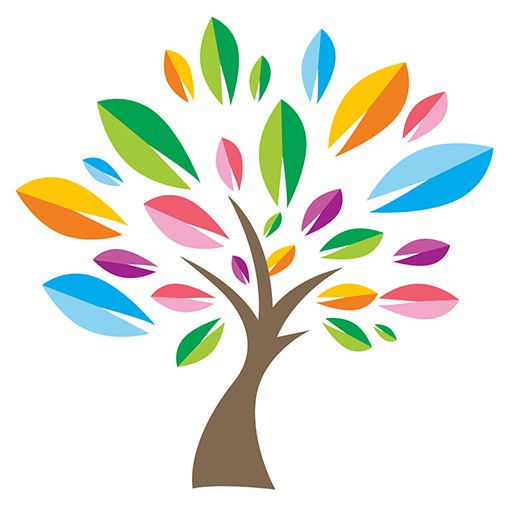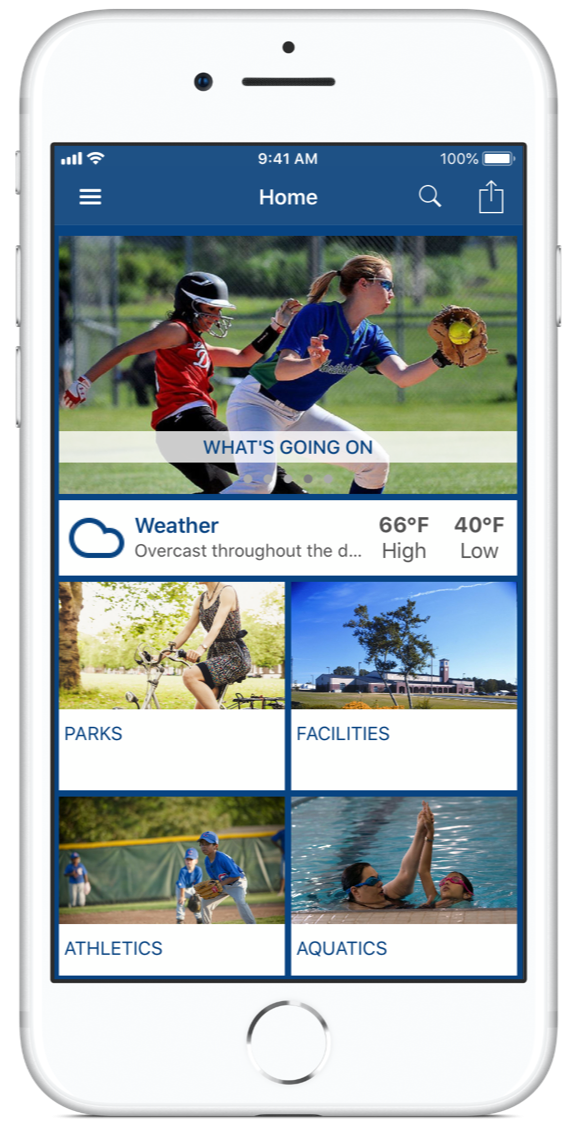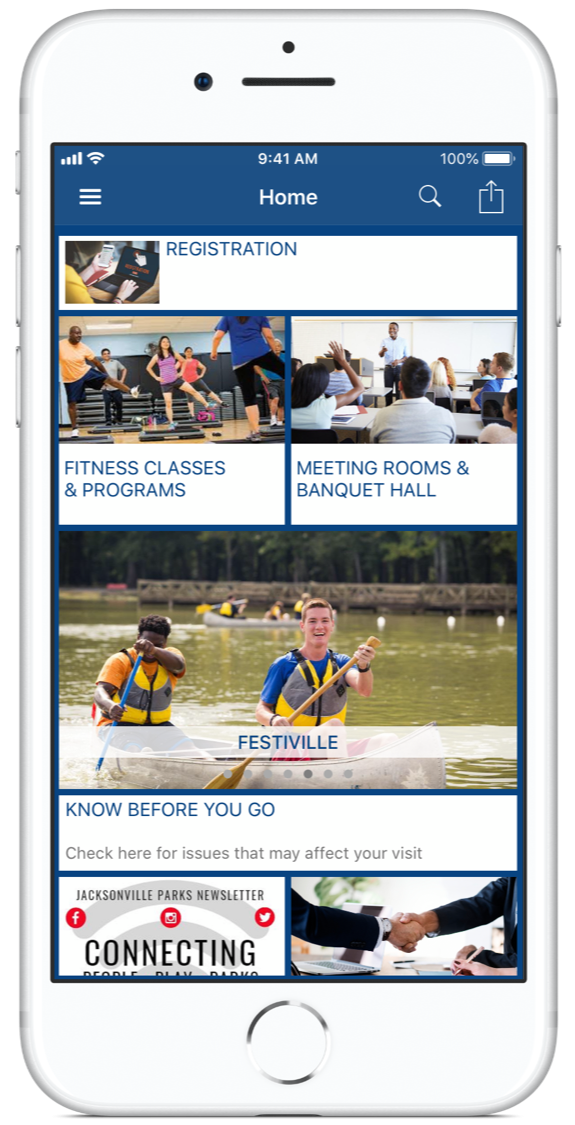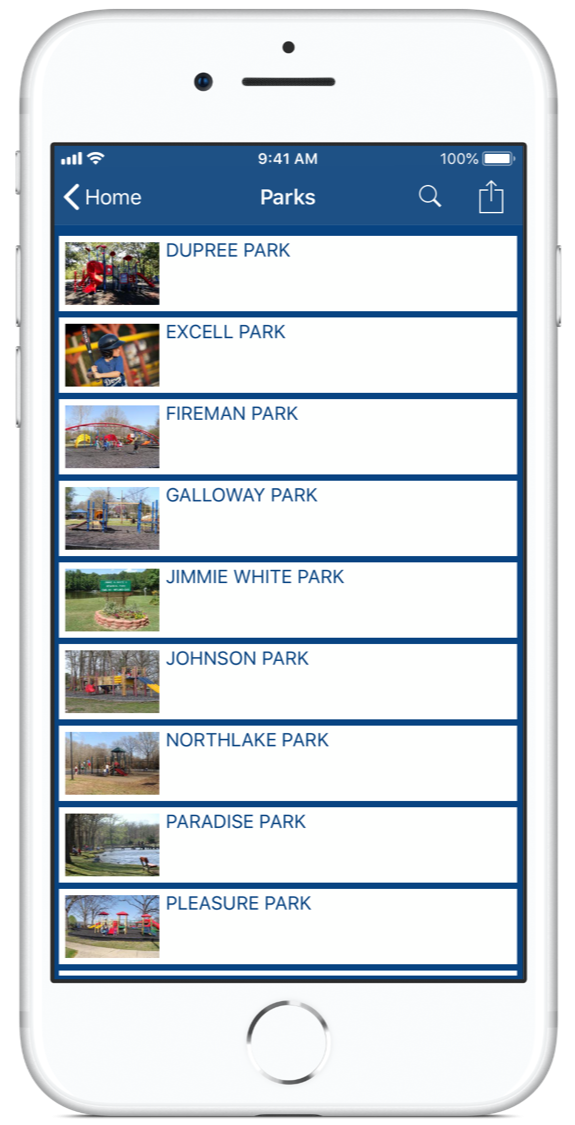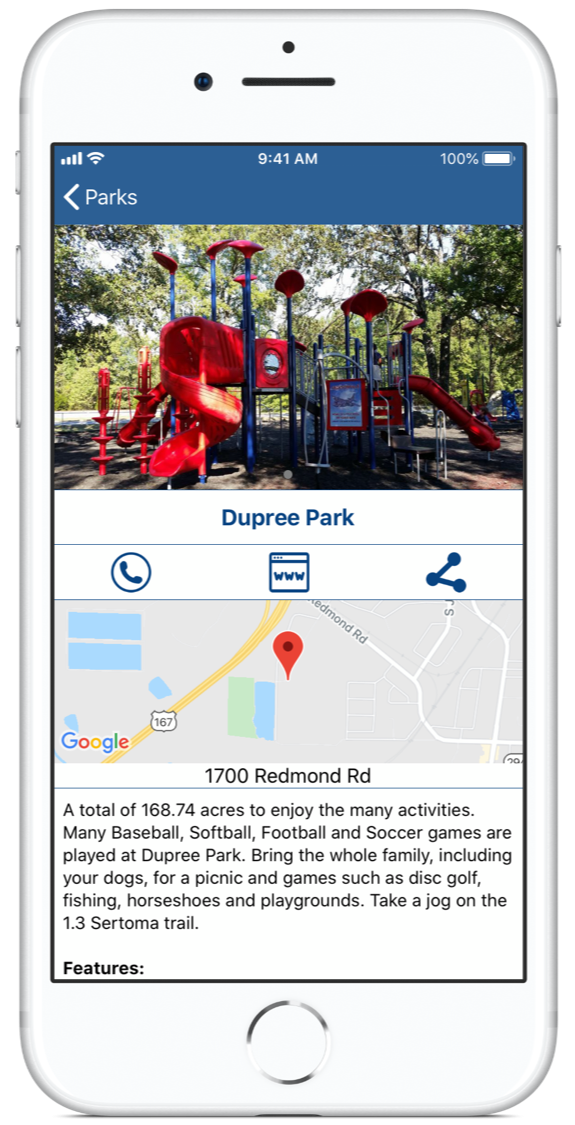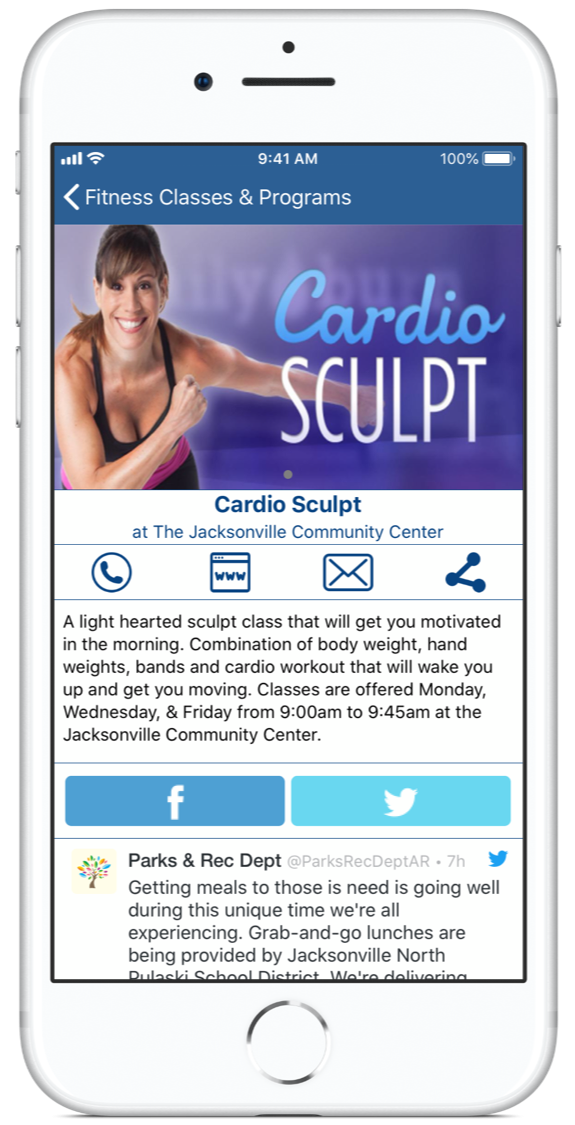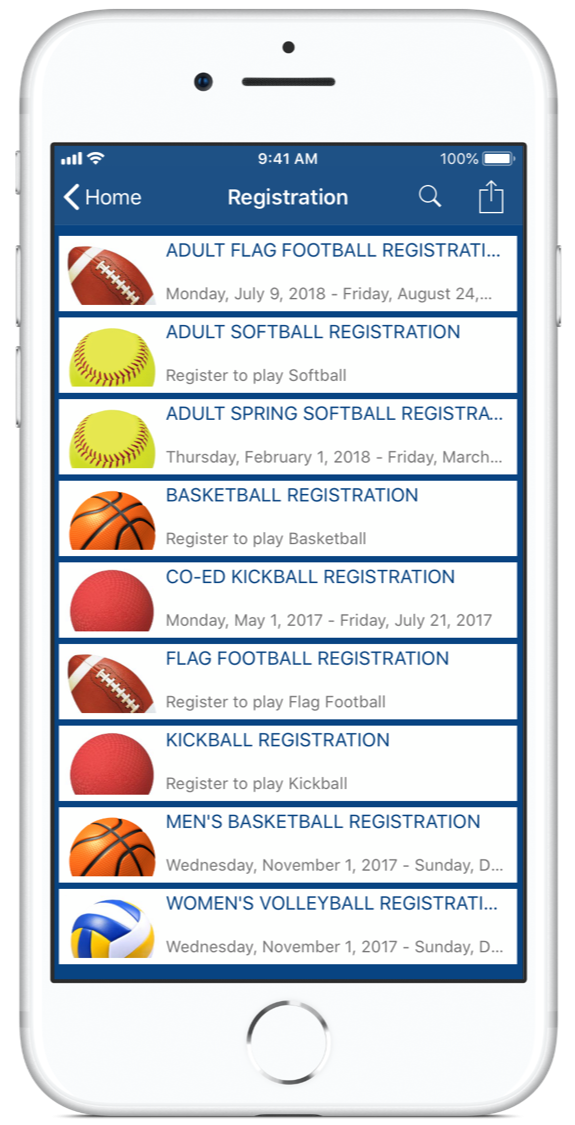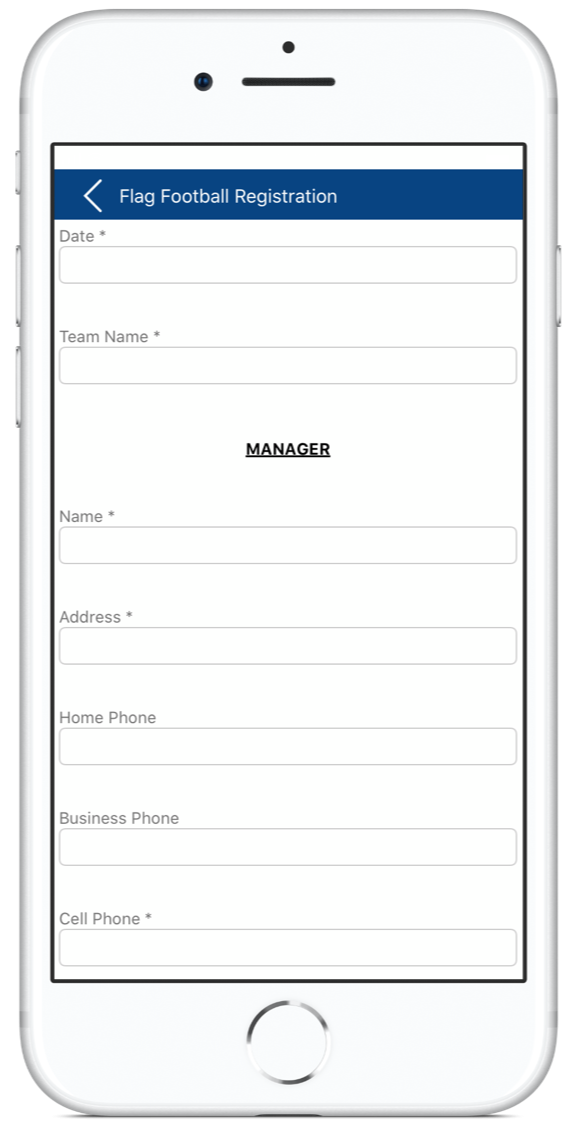 App Description
The City of Jacksonville, AR worked with zCivic to create the Official App of its Parks and Recreation Department. The Jacksonville Parks and Recreation Department is dedicated to improving the quality of life for all citizens of Jacksonville by providing a variety of recreational programs, activities, special events, facilities, and services that foster learning, wellness, and fun. And all of them are on full display in this interactive app.

Users of the app have the ability to:
- View current news, events and announcements happening for all park facilities.
- Find general information about classes, registrations, hours and recreation possibilities.
- View schedules and sign up for Sports leagues, swim lessons, and fitness classes.
- Get turn-by-turn directions to your favorite attractions like Splash Zone, Jacksonville Community Center, and Arkansas Game & Fish Foundation Shooting Sports Complex.
- Find information on all city parks including activities, trails, photos, pavilion rentals, contact information, pet friendly parks and much more.
- Plan your next personal or business event in a Meeting Room or Banquet Hall at our park facilities.
- Sign your child up for After-School & Summer programs at Martin Street Youth Center.
- Receive push notifications for last minute cancellations, exciting promotions or important information you need to know.
- Contact the department directly with park questions or concerns.