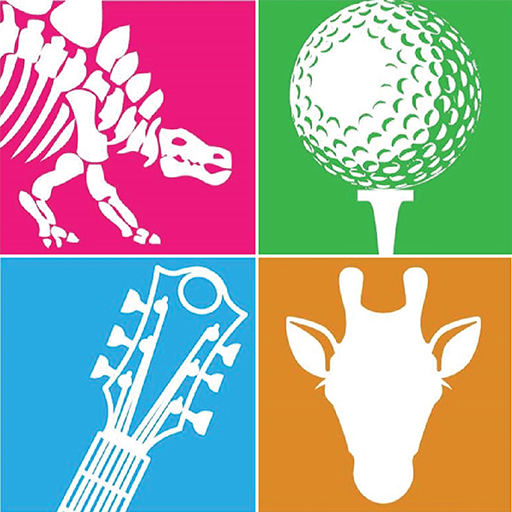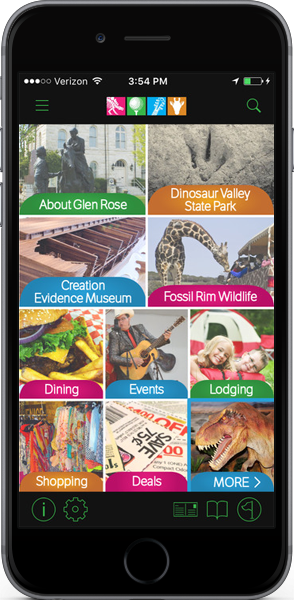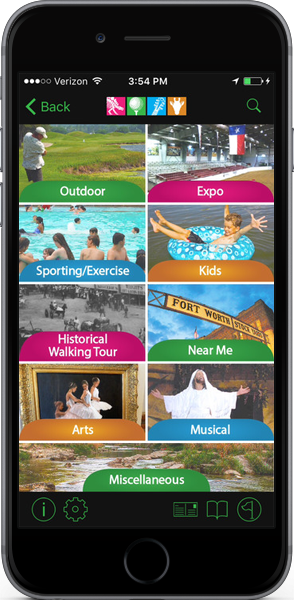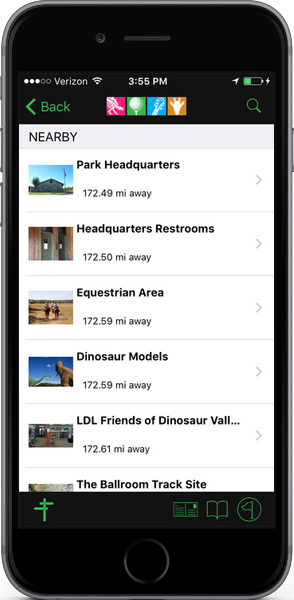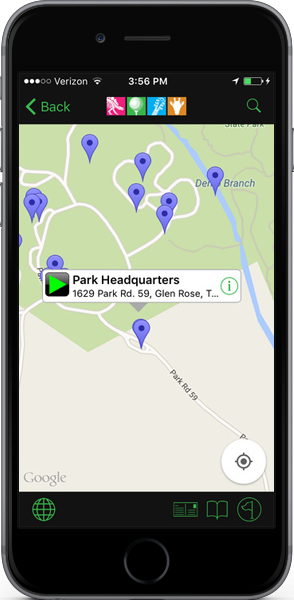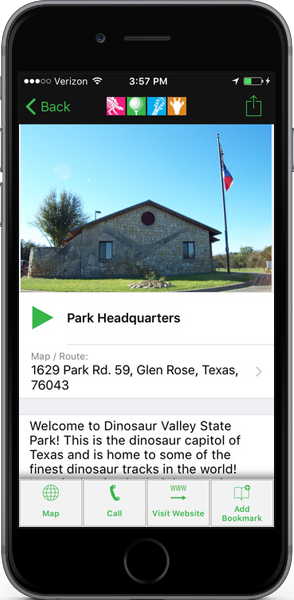 App Description
The official app for touring Glen Rose, TX! Glen Rose is best known as the "Dinosaur Capital of Texas.

The Explore Glen Rose Texas App is your guide to tour the Dinosaur Valley State Park, Creation Evidence Museum, and Fossil Rim Wildlife. You can also plan your trip in Glen Rose with a directory of restaurants, shopping and deals, places to stay, events and activities. Plan your entire weekend get a way with the family.
Features Include:
-Turn by turn directions to your desired destinations
-Videos and photos
-Historic walking tour of Glen Rose
-Guided tour of the Dinosaur Valley State Park and Fossil Rim
-Updates on events, local news and information about you favorite activities
Enjoy the official Glen Rose Texas app!