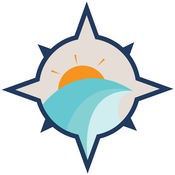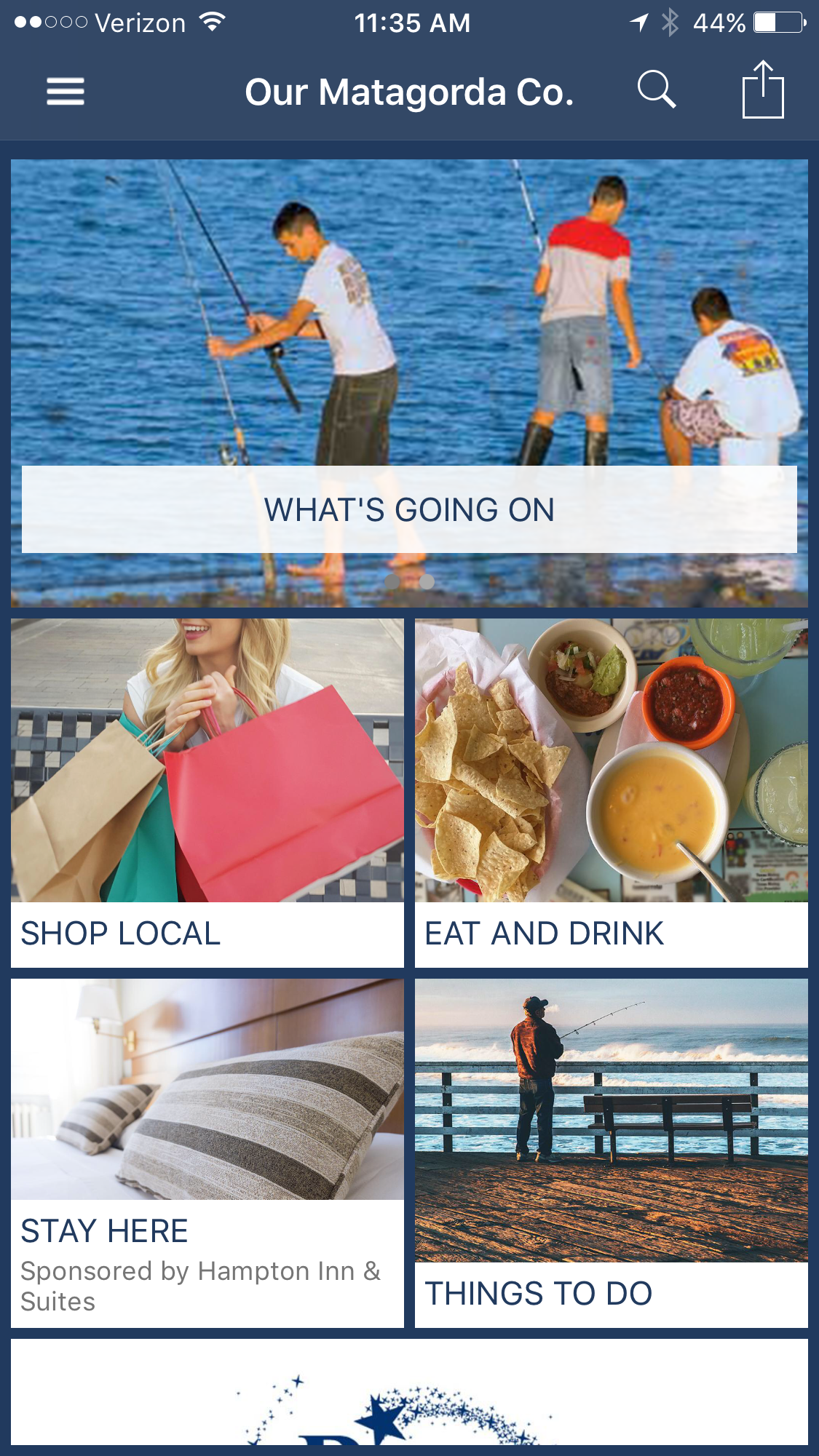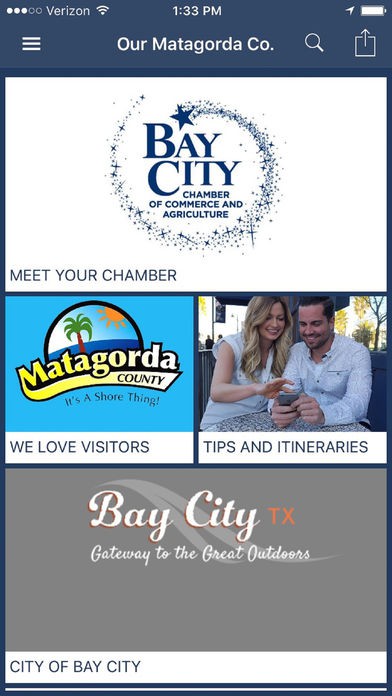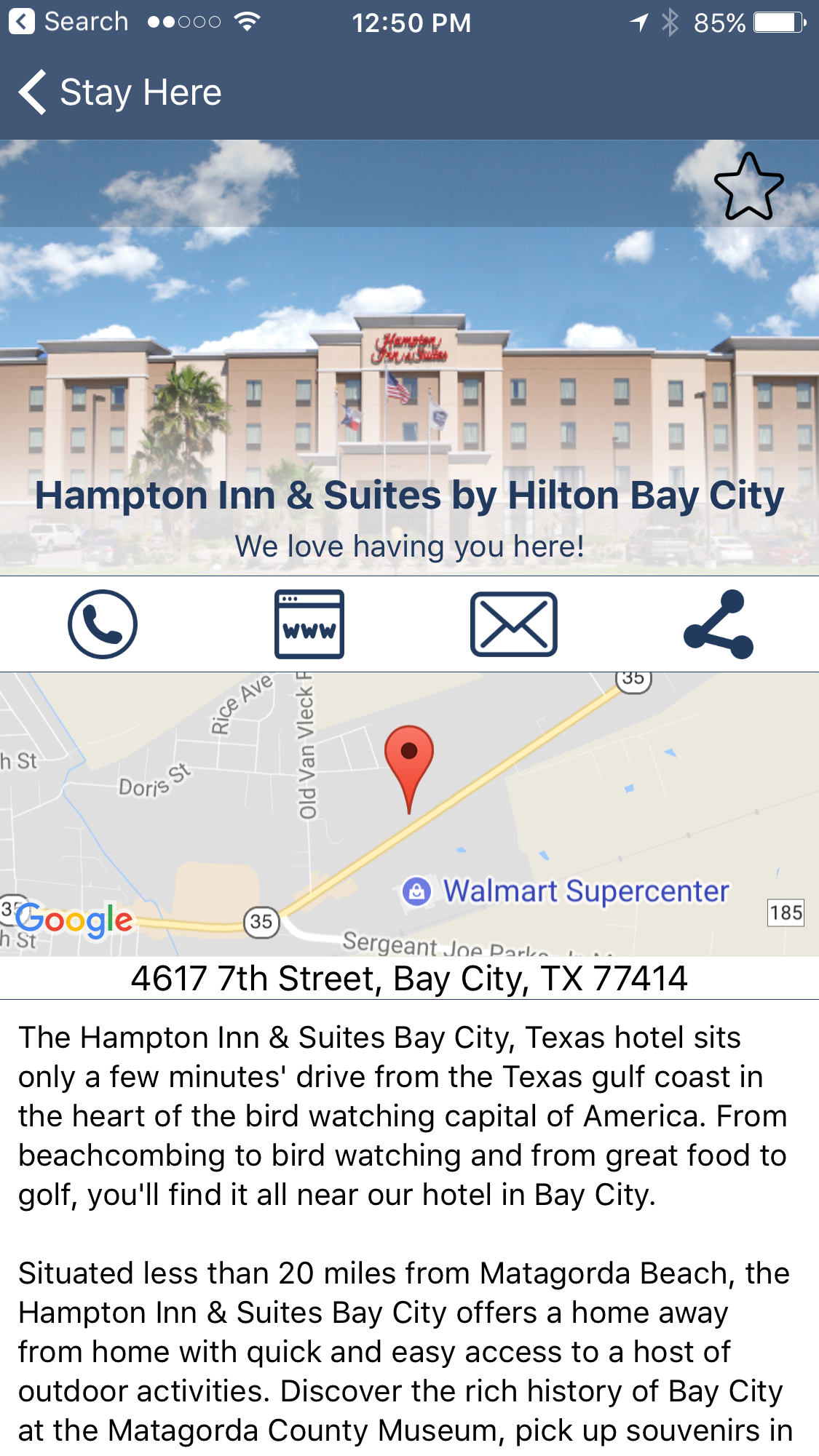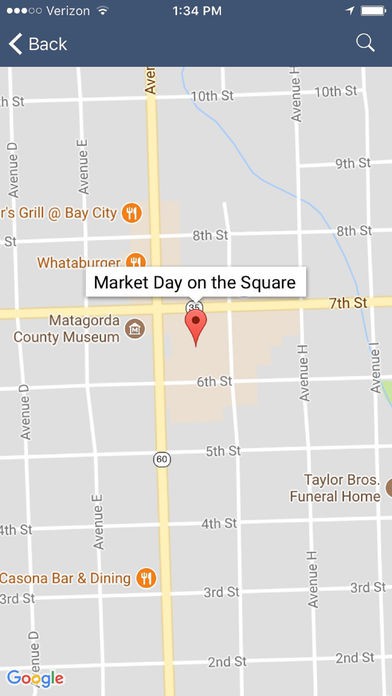 App Description
Welcome to Bay City & Matagorda County!
Our Matagorda County is your official app for exploring and enjoying this section of the Texas coastline.
Whether you are a visitor or a resident, this comprehensive app features a wealth of local business information to help you shop local, experience and support the unique businesses that make this area special. Whether you are in Bay City, Matagorda, Markham, Sargent, Palacios, Blessing or one of the other quaint communities in the county, we've got you covered.
Shopping, dining, lodging, attractions, real estate, professional services, auto care, health services and more are all included. You'll find contact information and business hours, multimedia, photo galleries, coupons & deals, GPS maps, event listings and more.
Gain access to exclusive content and features from the Bay City Chamber of Commerce and Matagorda County CVB.
- Save money with coupons, deals and digital loyalty cards for your favorite local businesses.
- Explore all of the area attractions, museums, and outdoor adventure opportunities.
- Plan your visit around a unique event or festival with the community event calendar.
- Find the perfect restaurant to fit any mood, and get turn-by-turn directions right to its doorstep.
-Receive timely push notifications for local news and announcements.
Midway between Galveston and Corpus Christi, Matagorda county offers the perfect weekend getaway from Houston, San Antonio or Austin. Come experience the nature, history and charm of Bay City and Matagorda County with the help of Our Matagorda County.
Want to promote the app? Download social media, print and email graphics here.