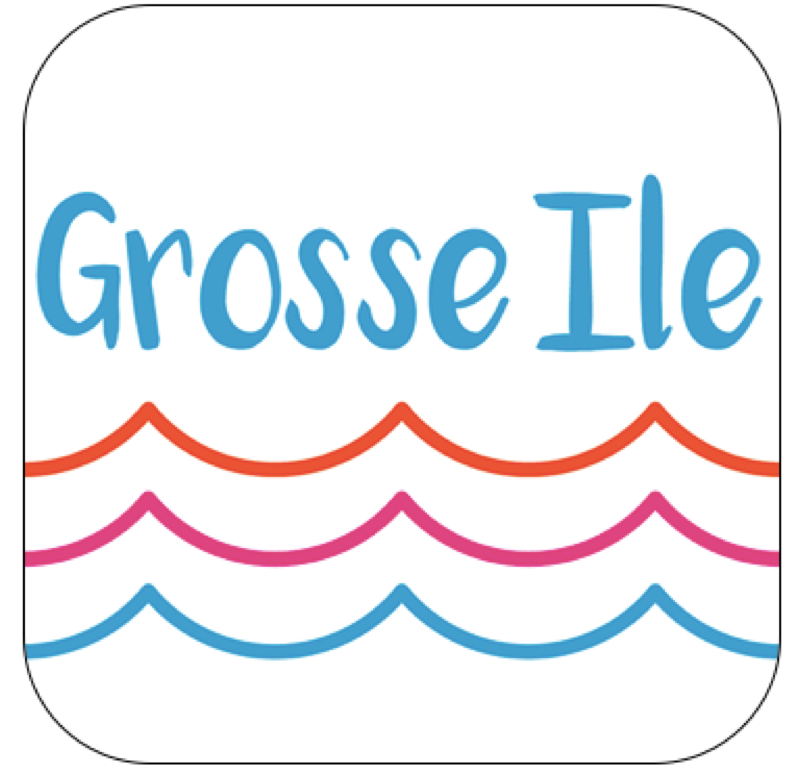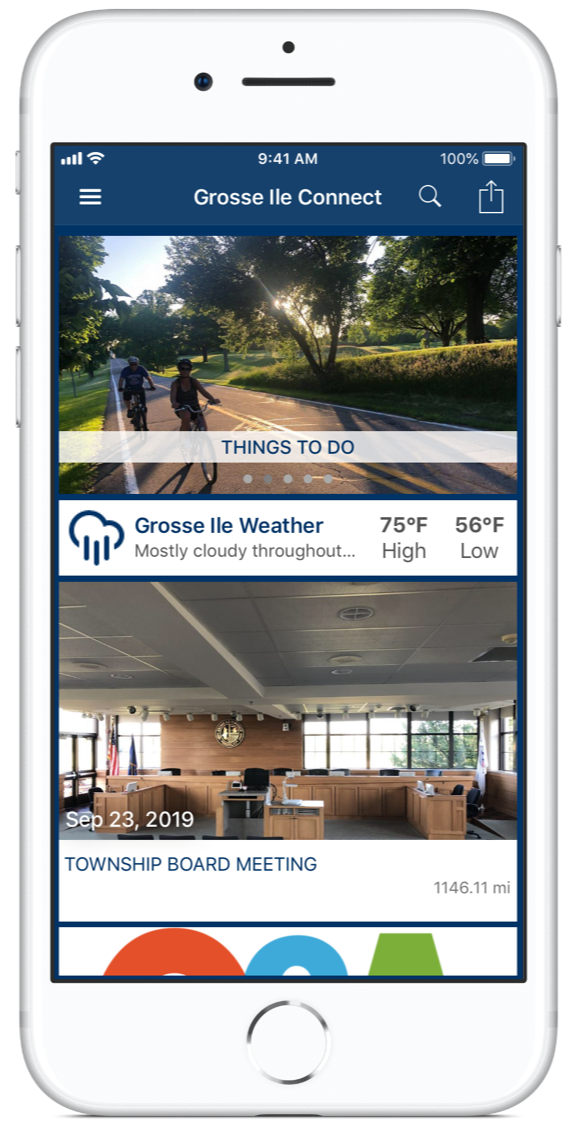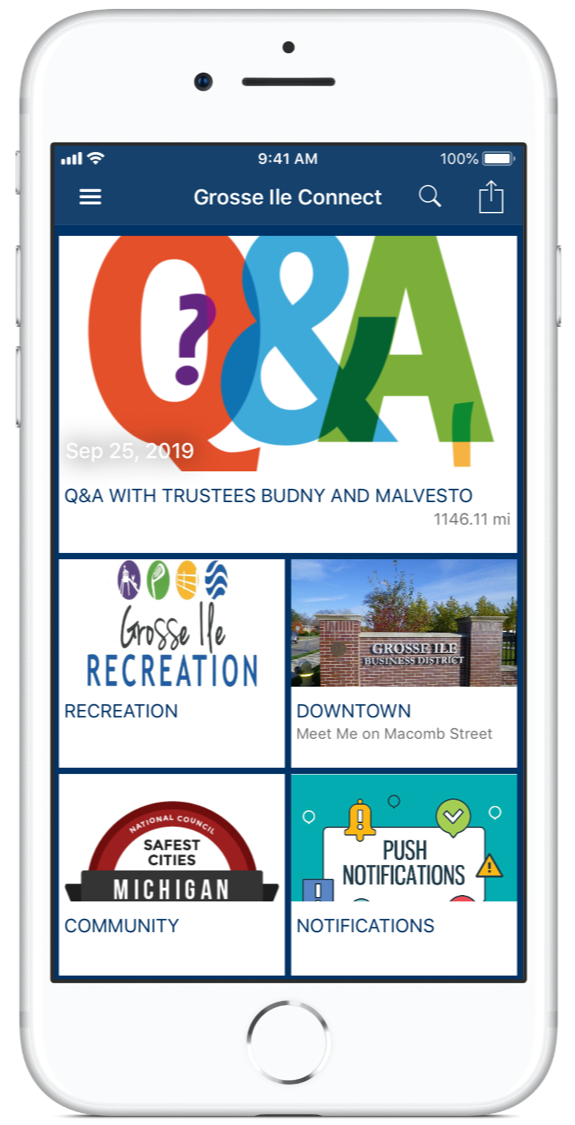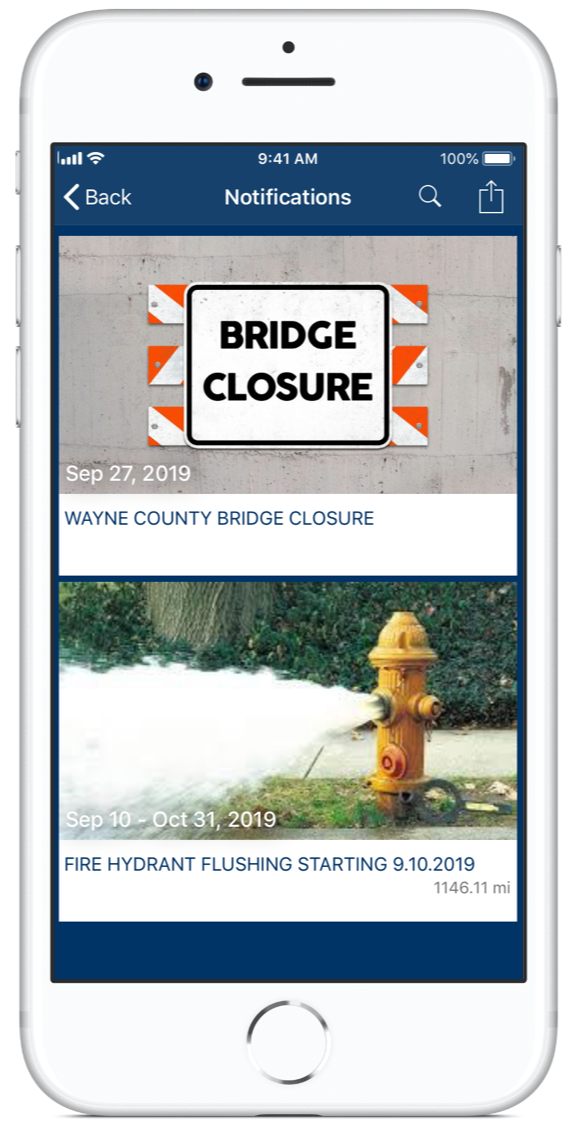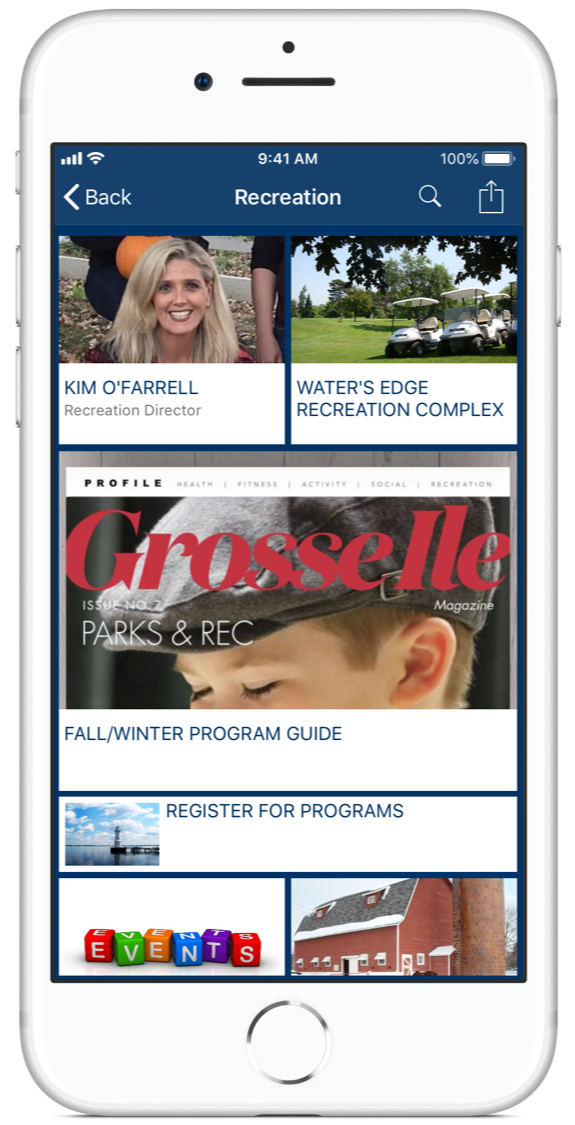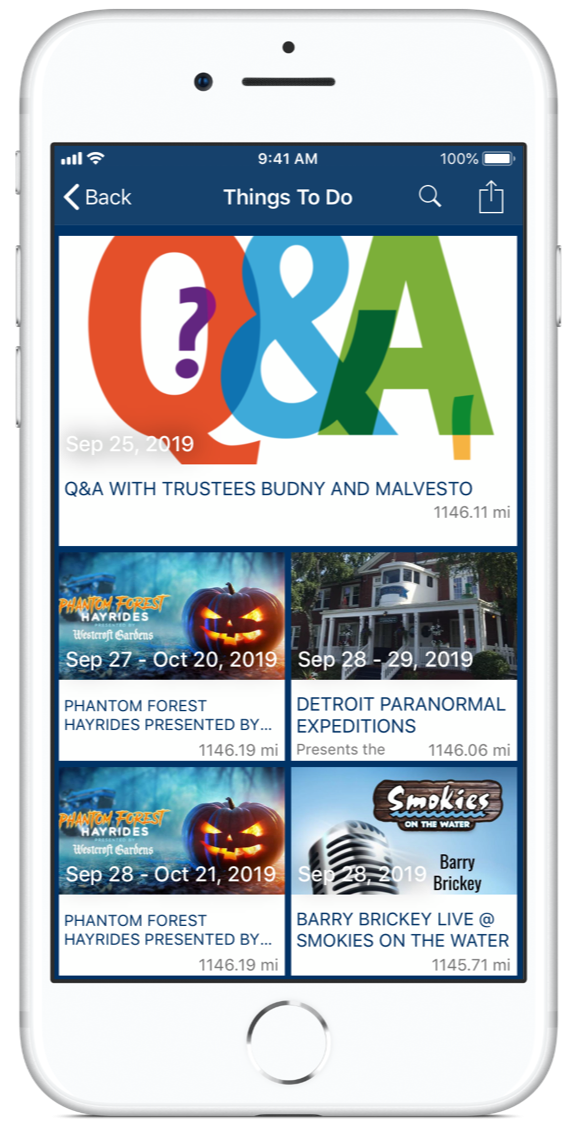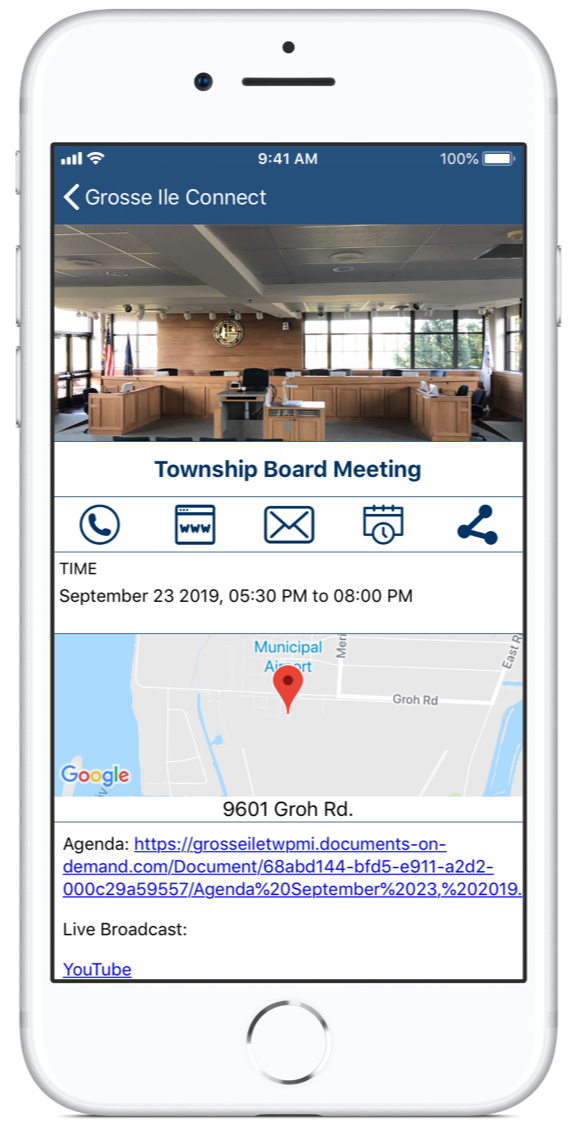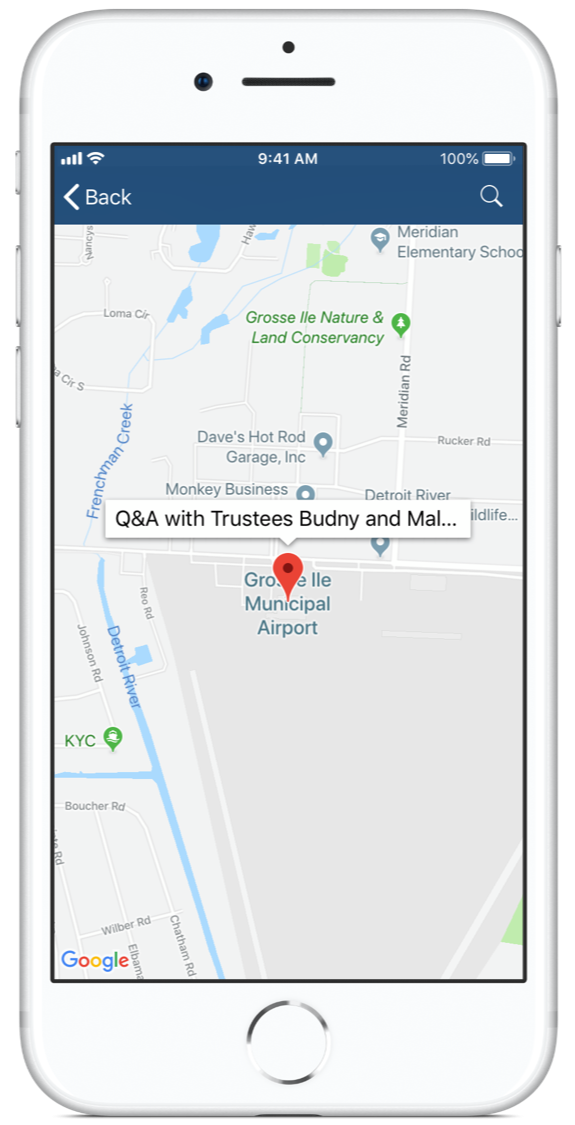 App Description
Grosse Ile Connect is the official source of information about local events, government alerts and meetings, community life and more for the Township of Grosse Ile, Michigan.

The app allows users to connect with township staff, report issues, pay bills, and get push notifications for emergencies. Turn-by-turn directions to township parks and facilities, a calendar for upcoming events and meetings, as well as extensive visitor information enable the app to fit the needs of residents and guests to the island.
Grosse Ile is a quiet community complete with golf courses, tennis courts, marinas, a private airpark, a bed and breakfast , nearly 500 acres of open spaces. bike paths and nature trails. It is considered one of the finest small Townships in Michigan, so providing a mobile resource was another important way for the township government to provide access to its many services.
In addition to developing the app, Bar-Z Mobile Development also provided graphic design services, enabling the client to get up and running quickly during the development process.