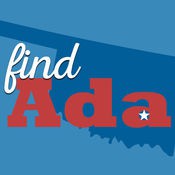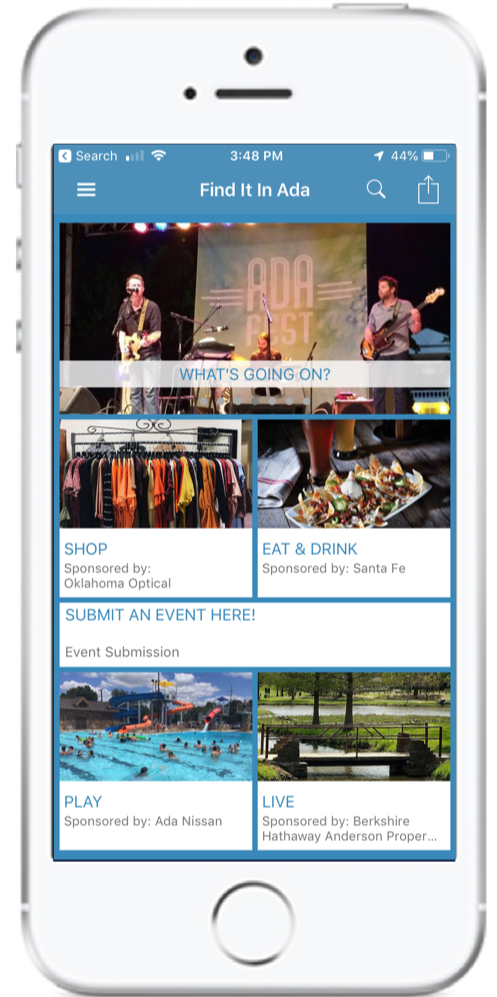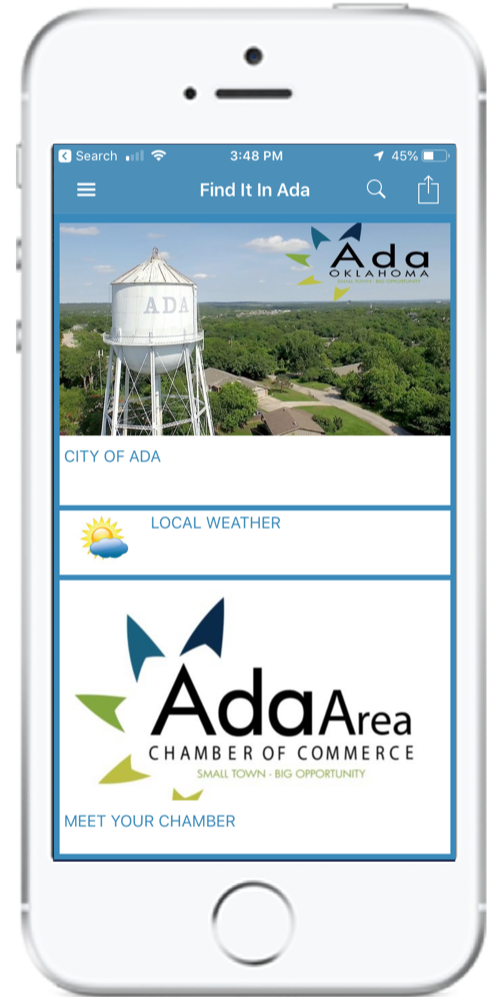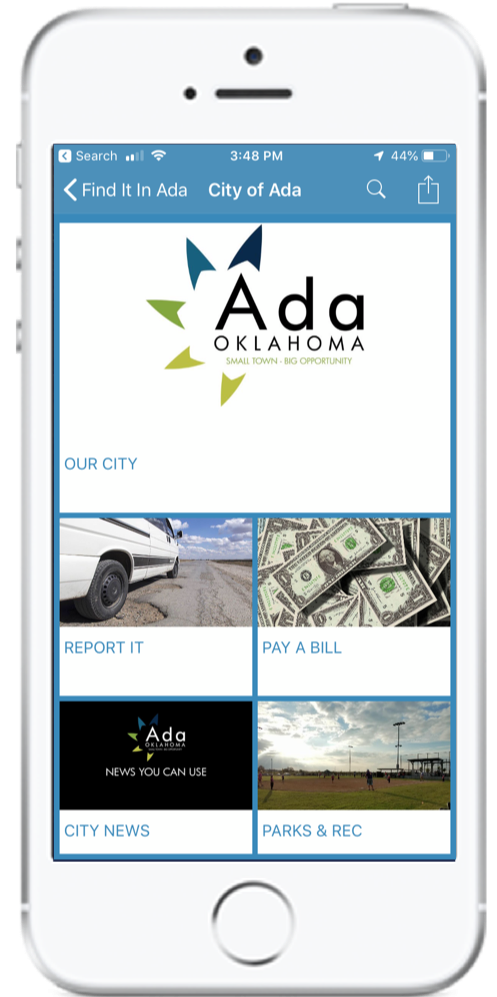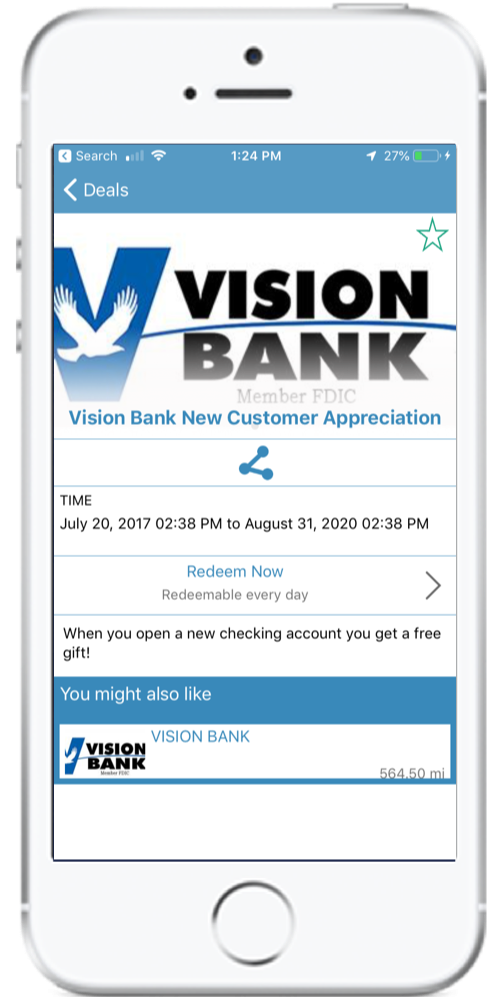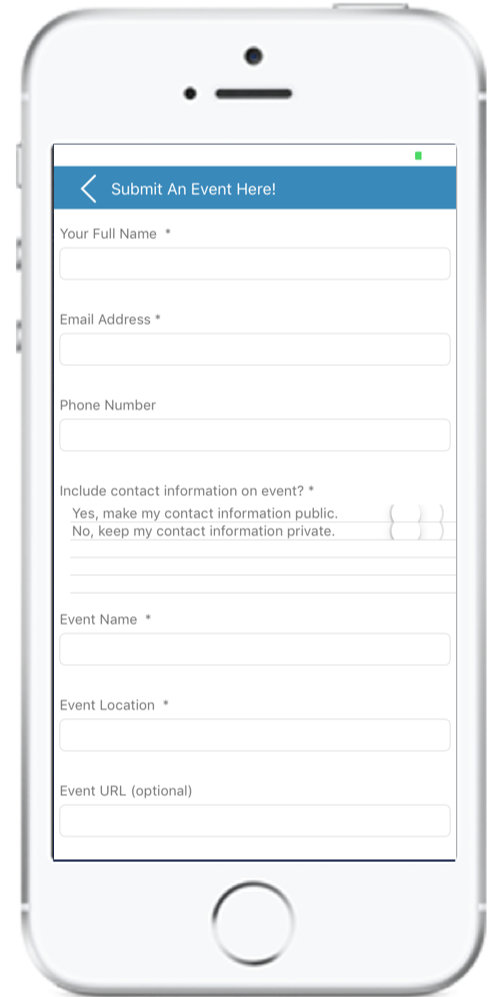 App Description
The Ada Chamber of Commerce developed their Find Ada mobile solution to provide a comprehensive community app for both residents and visitors to this southeast Oklahoma city.
Find Ada provides a wide variety of up-to-date information. Looking for a place to eat, a special deal, or just something fun to do? How about a community calendar, a map of every city park, or a directory of local businesses? You can do all of this and so much more with Find Ada!

The chamber brought in the city to provide valuable content and functionality including a "Report an Issue" form, and access to bill pay services and city news. Ultimately, the app invites users to explore Ada in a new way, whether they're just visiting or have lived there their whole life!